Water Well Repair Greenwood, SC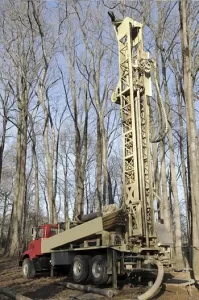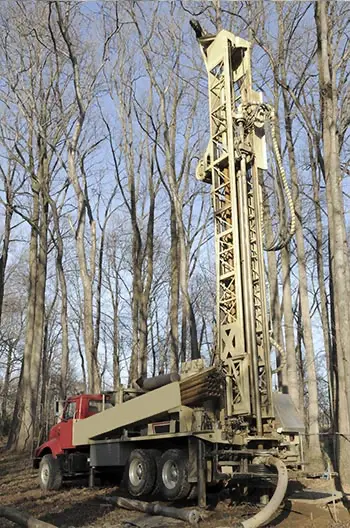 Austin Drilling & Well Repair Inc is a full-service well repair company that serves Greenwood and the surrounding areas. With years of experience in the industry, we have the expertise to ensure your water well is functioning properly. We offer a wide range of services, from installation and maintenance to emergency well pump repairs and much more.
We understand how important it is for you to have a reliable source of clean water, so our team of experienced technicians will get your well back up and running as quickly as possible. Whether you need us for routine maintenance or emergency repair services, you can trust us to deliver quality results. Our technicians are trained in the latest technologies and techniques, so they'll be able to identify any problems with your water well immediately.
At Austin Drilling & Well Repair Inc, we pride ourselves on providing top-notch customer service and drilling services. We'll work with you to find the best solution for your needs and budget. We provide affordable rates and flexible payment plans, so you can rest assured that you're getting the most for your money. In addition, we offer same-day repair service for emergency well repairs and 24/7 support for any questions or concerns you may have.
Well Water Testing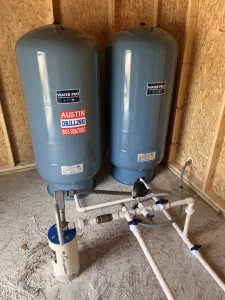 In addition to drilling and well repair, Austin Drilling & Well Repair Co also provides testing services for well water. We can offer you a comprehensive report on the state of your well water and the instruments necessary to conduct an accurate analysis of the quality of the water in your well.
Our experienced team has been thoroughly trained in all aspects of well service, water treatment, and contaminants. As a result, you can rest assured that your family is safe from potential threats, as our crew will effectively remove any hazardous materials from your water source. With our expertise and experience in this industry, you can rest assured that we will provide accurate results.
Austin Drilling & Well Repair Inc. is able to meet all of your requirements, regardless of whether you require regular maintenance or repairs in an urgent situation. If you'd like to learn more about the services we offer, please take a look at our website or give us a call immediately!
Well Shocking
Austin Drilling & Well Repair Inc also provides well shocking services for our customers in Greenwood, SC and the surrounding areas. Well shock treatment is a process that helps to remove bacteria from wells and other water sources. This method of purification removes harmful contaminants such as iron, sulfur and manganese from your water supply, leaving it safe for you and your family to use.
Our team of experienced technicians can help you identify any potential problems or hazards that may affect your water well or its performance, so you can be sure your family is safe from any contamination or other health risks associated with a faulty water system.
For all of your well repair needs in the Greenwood, SC area and the surrounding area, contact Austin Drilling & Well Repair Inc. today! We offer same-day service for emergency repairs, 24/7 support, and a wide range of services, including installation, maintenance, well water testing, and shock treatment.
With our commitment to top-notch customer service and competitive rates, you can trust us to get the job done right. Call us now to get started on your well repair project in upstate South Carolina areas!
Professional Well Water Testing Services: Why You Should Hire a Certified Expert
It's essential to practice regular well water testing if you want to ensure the safety and quality of drinking water. Without professional well inspection, you could be exposing yourself or your family to contaminated water—with potentially serious consequences. That's where certified professionals come in! Professional well water testing services make sure that your water is free from hazardous elements before it's delivered to your tap.
When you hire a certified professional, they will test the water for various contaminants and pollutants. This includes things like lead, chlorine, bacteria and viruses. A qualified expert can also examine the PH level of the water to make sure it's within acceptable drinking standards. Additionally, they can assess whether there is an excessive amount of minerals or other particles in the water, which could affect its taste and overall quality.
Professional well water testing services also provide valuable insight into how to maintain your water system. Certified professionals can advise on best practices for regular inspection and maintenance of your plumbing fixtures, pipes and tanks. They can even suggest ways to improve the efficiency of your system so that you can save on energy and utility bills.
Professional well water testing services are a valuable investment to ensure the safety and quality of your drinking water. Certified experts have the knowledge and experience necessary to identify any potential issues with your water system, so you can feel confident that you're drinking safe, clean water. Don't risk it—hire a certified professional today!
Of course, testing is just the first step in ensuring your family's safety. It is also important to understand how to properly maintain your water system so that you can avoid any potential water-related issues in the SC areas.
Expert Well Repair Services: Trust Us to Keep Your Water Flowing
A well will give you the freshest water you can get at your house. The moment the water goes wrong in the well, the plumber must immediately get it repaired. Plumbing Ambulance 911 provides professional water damage repairs to keep your water flowing. Our professional plumbing professionals can solve a number of plumbing problems. Make sure your water is reliable for your family. GET STARTED NOW!