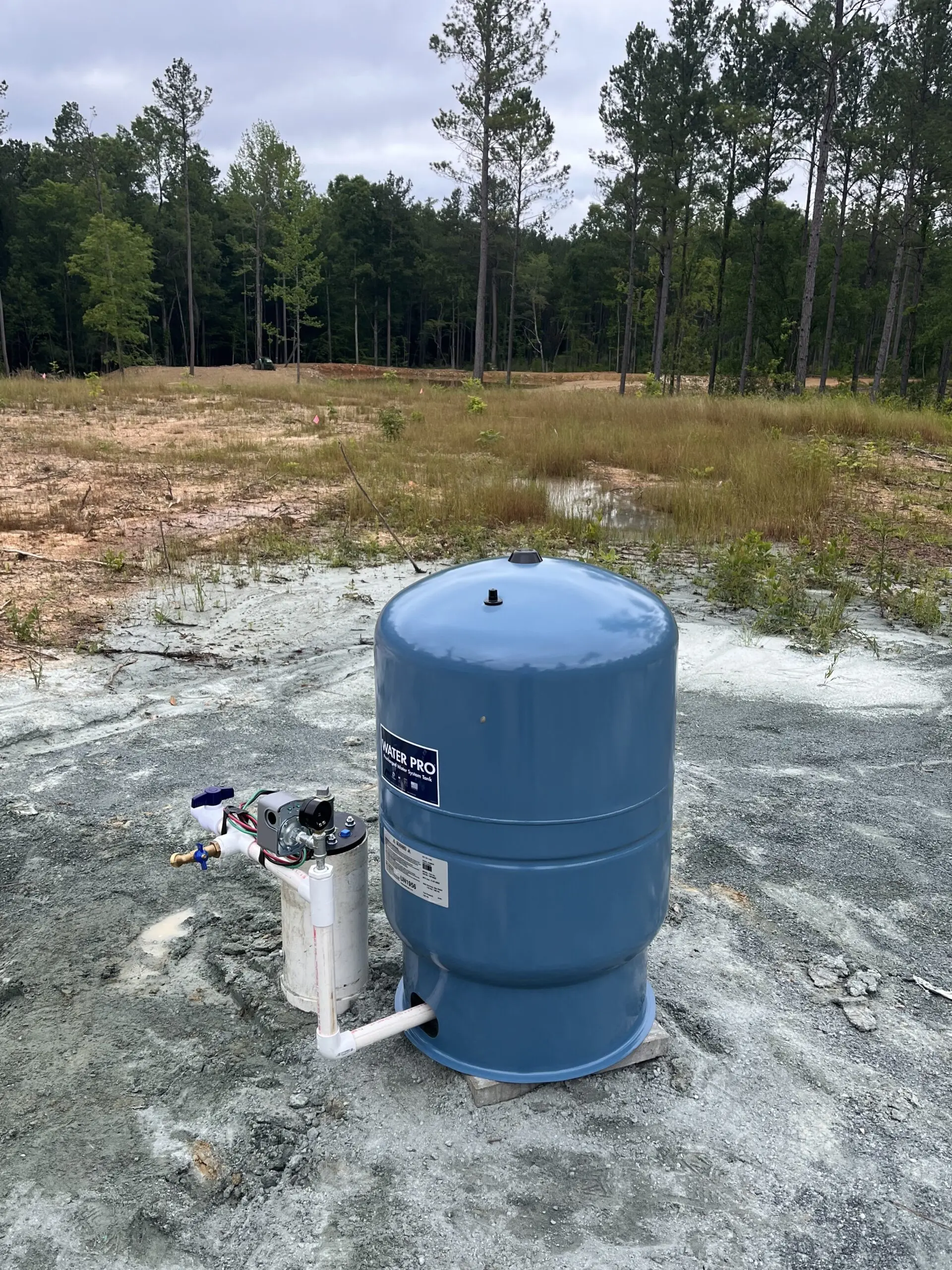 Submersible Well Pump Installation Throughout South Carolina
Austin Drilling Inc. designs, installs and repairs water well pumping systems. We warehouse all components in order to maintain reliable and efficient service, giving us the ability to provide same-day service when needed for urgent problems.. Our technicians are required to obtain continuing education, which allows us to offer the best troubleshooting and repair services. We maintain our state-of-the-art fleet with the proper equipment and parts in order to handle any situation that may come up on site. Our warranty covers a two-year period on submersible pumps, and five years on the holding tank, with the first year of service free of charge.
Many factors are examined when sizing a submersible pump system: well depth, estimated yield of water supply, draw down (pumping water level), static (standing water level) and offset distance from the well to the pressure tank. We use only the highest quality submersible pumps, consisting of pump, piping (20 foot joints of threaded Sch 80 PVC), pressure tank and controls.
How a Pump Works
We run the water line and wire to the pressure tank, typically in a basement or crawlspace. The pressure tank contains an air bladder inside a steel tank. This allows the pump system to build pressure as the pump pushes water into the tank, compressing the trapped air. A pressure switch detects when proper cut-off pressure has been met and the pump turns off. When a spigot is opened, the compressed air pushes water out of the tank, and it will do so until the cut-on pressure is met and the pump turns back on.
Constant-Pressure Water Systems
Constant-pressure water systems are designed to provide you with continuous flow of water on demand. According to the demand you place on the system (water usage varies by household, irrigation system and business type), a conventional system may not be able to keep up. Variable-speed technology used in a water system improves the process by eliminating most pressure fluctuations. Controllers monitor water demand and adjust the speed of the pump when you need it without changes in system pressure. This allows you to use your water in different ways simultaneously, such as watering the lawn, showering or running the dishwasher.
Highlights of this type of system include:
"City-like" pressure
Consistent pressure in system
Eliminates pressure cycling
Eliminates the need for multiple pumps
Even distribution of water in zones for irrigation
More efficient back-washing
Smaller tank saves space
Water is a precious resource, and for those of
Water wells are essential sources of clean, reliable water