Water Well Repair Clinton, SC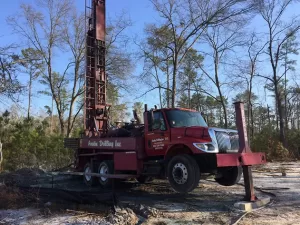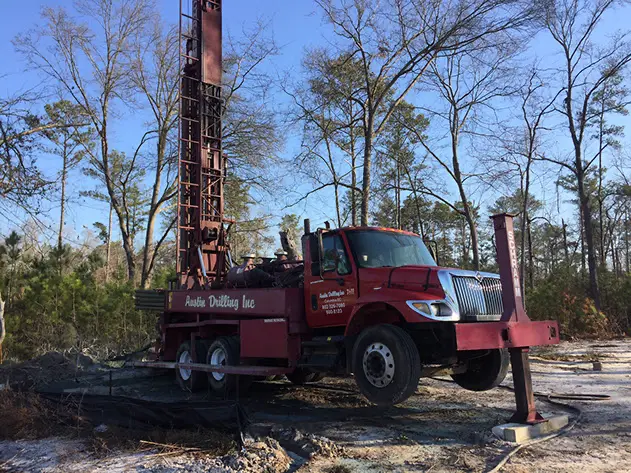 Austin Drilling & Well Repair Inc is a plumbing service that can fix any of your water well problems. From broken pumps to clogged lines, we have the experience and expertise to get your wells back in working order quickly and efficiently. Our experienced technicians are equipped with the latest tools and technology to diagnose issues quickly and repair them correctly so that they do not recur in the future.
We can also perform routine maintenance services such as cleaning filters, checking pressure switches, adjusting valves, and monitoring system operations. No matter what type of problem you're having, our knowledgeable staff will be able to help solve it for you.
If you need assistance with anything related to your water well system, contact us today for prompt and reliable service. Thank you for choosing Austin Drilling & Well Repair Inc!
Well Drilling Clinton, SC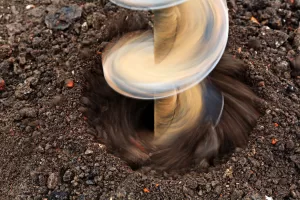 When you're looking for a well drilling company, Austin Drilling & Well Repair Inc. is your best bet for prompt and dependable service because of their years of experience. We have the experience and the knowledge to assist you in maximizing the return on your investment by ensuring that the workmanship we provide is of the highest possible standard at all times.
To ensure that your wells will continue to function properly for many years to come, our technicians receive ongoing training in the most up-to-date methods and technology.
We are experts in the installation of a variety of wells, including shallow, deep, geothermal, water storage tanks, and other types of wells. In the event that you require the drilling of a new well or the repair of an existing one, our staff is capable of completing either task.
Get in touch with us right now if you are seeking reputable drillers in Clinton, South Carolina. We are excited to be of assistance to you in meeting your well drilling requirements!
Well Water Pressure Fluctuation
Changes in the water pressure might be a major issue that calls for rapid care. Our knowledgeable service specialists at Austin Drilling & Well Repair Inc. are prepared to assist you with any problems with your water systems related to water pressure that you may be experiencing.
By employing our knowledge of the most recent technology and procedures, as well as the tools and experience that are necessary, we are able to fix your issues with well water pressure in a timely and effective manner.
In order to solve this problem, we provide a wide range of services, such as examining the check valves to see if they are broken, adjusting the air charges, or fixing any broken pumps or pipes.
Do not be hesitant to get in touch with us at any time if you have any inquiries regarding the water pressure services that you require in Clinton, South Carolina, as our staff are helpful and well-informed.
Give us a call right away and our professionals will assist you in bringing the water pressure back up to the appropriate level in your house or place of business. We are eagerly awaiting your response to this message
Well Inspections
Austin Drilling & Well Repair Inc. offers well inspections for residential and commercial customers in the Clinton, South Carolina area. Our inspectors have been trained to check your water well system for signs of wear and tear as well as any potential issues that may be occurring. We will also provide recommendations on what needs to be done to ensure that your water is safe and clean for use.
Our professional technicians are experienced in dealing with various types of wells, so no matter what type of drilling job you need, we can help! We inspect all components, including:
pipes
tanks
pumps
valves
level checks (static & pumping)
sediment tests
bacterial tests
and other specialized tests if required by law
All our repair services come with a complete inspection report in a few hours so that you can make informed decisions on what needs to be done. Contact us today for a comprehensive well inspection and great service in Clinton, South Carolina!
Austin Drilling: Your Trusted Choice for Quality and Reliable Well Drilling Solutions
Experience Matters
With years of experience in the industry, Austin Drilling has built a solid reputation for delivering top-notch well drilling services in Clinton, SC. Our team of experts is highly skilled and knowledgeable, ensuring that every project is completed with precision and professionalism.
State-of-the-Art Equipment
At Austin Drilling, we believe in using only the best equipment for our drilling projects. Our cutting-edge technology and advanced machinery allow us to efficiently drill wells of various depths and sizes, guaranteeing optimal results for our clients.
Customized Solutions
We understand that every client has unique needs and requirements when it comes to well drilling. That's why we offer customized solutions tailored specifically to your project. Whether you need residential or commercial well drilling services, we have the expertise to meet your demands.
Reliable Service
When you choose Austin Drilling & Well Repair Inc., you can rest easy knowing that we prioritize reliability and customer satisfaction. We strive to complete every project on time and within budget, ensuring that our clients receive the best possible service from start to finish.
Contact Us Today!
If you're in need of professional well drilling services in Clinton, SC, don't hesitate to get in touch with us. Our friendly team is ready to answer any questions you may have and provide you with a free quote. Choose Austin Drilling for all your well drilling needs!