Water Well Repair Chapin, SC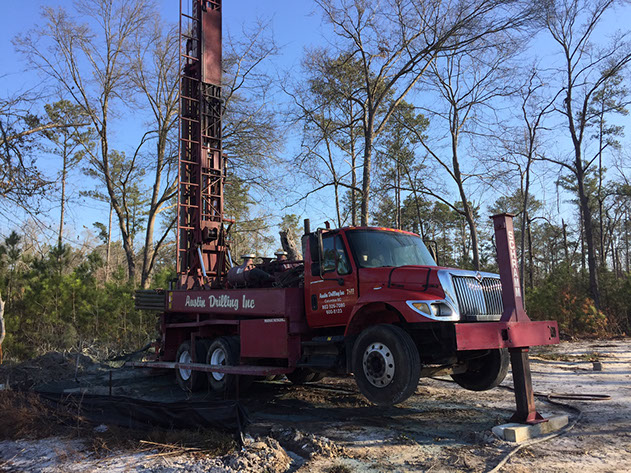 Your search for a one-stop shop to fulfill all of your water well repair requirements can end with Austin Drilling & Well Repair Inc. You can put your faith in us to complete any task successfully, whether you need to fix a faulty pump or just remove some old silt from the system.
Our team of knowledgeable experts will analyze the situation and propose solutions that are both prompt and dependable in order to ensure that your water continues to operate normally.
In addition to specializing in the rehabilitation of already-existing wells, we also provide deep drilling services for customers who want to begin their water supply from the ground up. No matter the problem that you might be having with your well, the professionals we work with are prepared to assist you.
Get in touch with Austin Drilling & Well Repair Inc right away in order to take care of all of your water well repair requirements! We are looking forward to communicating with you in the near future.
Well Drilling Company
If you need to replace your current water supply with a new well, then look no further than Austin Drilling & Well Repair Inc. We specialize in the installation and repair of residential and commercial water wells, from the simplest shallow designs to more sophisticated deep systems.
Our experienced staff is dedicated to delivering top-quality service and results that are always long-lasting. With years of expertise in this field, we have become a trusted source for all types of water well projects.
When you start out with Austin Drilling & Well Repair Inc, we guarantee that you can depend on our team's expertise every step of the way. From performing initial site assessments to drilling new wells and repairing older ones, we will make sure your job is completed in a timely and efficient manner.
Do not hesitate to get in touch with us today if you have any questions or would like to begin the process of having your water supply installed or repaired. Let the professionals at Austin Drilling & Well Repair Inc provide you with the best services available! Contact us today for more information.
Well Water vs. City Water
The choice between using well water or city water as your primary water source might have lasting effects on your lifestyle. If you are contemplating the installation of a new well, Austin Drilling & Well Repair Inc is here to assist you in making the right decision.
Wells are less expensive than municipal water over time since they require fewer repairs and maintenance, but there are disadvantages to consider. One of the primary problems with wells is ensuring that the groundwater extracted from them is free of impurities, such as bacteria and other toxins.
With Austin Drilling & Well Repair on your side, you can rest assured that our specialists will thoroughly inspect your system before offering installation or repair services. We are dedicated to delivering the services and solutions you require. Contact us today to learn more about our well water versus city water services in Chapin, South Carolina.
Well Pump Repair Chapin
If you are having trouble with your well pump, then Austin Drilling & Well Repair Inc is the company to call. As one of the leading providers of water well pumps and services in Chapin, South Carolina, our team has years of experience helping customers diagnose their problems and select the best solutions for them.
Our knowledgeable professionals will come to your location, inspect the pump and any other components associated with it, then provide you with an estimate for repair services.
At Austin Drilling & Well Repair Inc, we understand that having a dependable well pump is essential to maintaining a proper water supply in your home or business. That's why we work hard to make sure our customers have their pumps back up and running as quickly as possible.
We also carry a wide range of replacement pumps if necessary and can even install new systems if needed. So don't hesitate to contact us today for all your well pump repair requirements in Chapin, SC!