Water Well Repair York, SC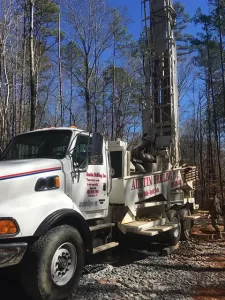 When it comes to well repair in York, SC, there is no better service than Austin Drilling & Well Repair Inc. Our team of experienced professionals comes with decades of experience and knowledge in the field and is dedicated to providing exceptional quality water pump service every time.
We provide a full range of services, including residential water testing, pump replacement and repair, pressure tank installation, well cleaning, and more. No matter the scope of your project or the size of your budget, we guarantee you will be pleased with our work.
As your trusted well drilling service company, our technicians specialize in inspecting your water system for any abnormalities or problems, such as low water pressure or poor water quality. They can determine what needs to be done to get your system running smoothly again and make sure it stays that way for years to come!
What You Need to Know About York, SC
With a population of around 8,000 residents, York maintains a small-town charm and a close-knit community feel. The friendly and welcoming atmosphere contributes to its residents' high quality of life.
York County hosts a range of cultural and community events throughout the year. These include the annual Summerfest, Christmas in Olde York, and the Blues & Jazz Festival. These events showcase local talent, foster community engagement, and create a sense of unity among residents.
The natural beauty surrounding York provides ample opportunities for outdoor recreation. Fishing and boating enthusiasts can explore nearby Lake Wylie, which offers a variety of water activities. The Catawba River and Kings Mountain State Park are also in close proximity, providing scenic hiking trails, camping sites, and picnic areas.
If you need a trusted well pump repair in York, SC, call Austin Drilling & Well Repair Inc. today!
Residential Well Pump Repair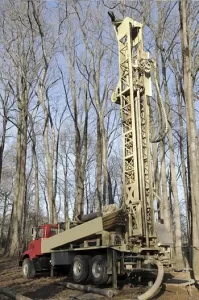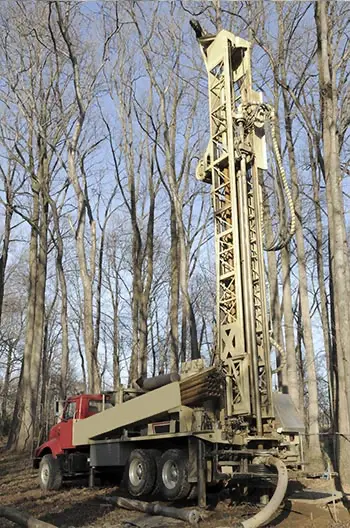 When your well pump isn't working like it should, don't wait to get it fixed. Our experienced technicians can inspect the pump and diagnose any issues, from clogged valves to worn-out parts. We have the knowledge and equipment to repair or replace any part of a well system installation, regardless of its age or size.
Having a reliable, functioning well pump is essential for accessing water. If your home or business depends on a well, we have the expertise to ensure all components are in good condition and that it's running efficiently.
We can perform routine maintenance and inspect pumps to gain an understanding of just how efficiently they are running at any given time.
We specialize in residential and commercial well pump repair services, so you can rest assured knowing your system will be handled with care.
Our team is familiar with all types of pumps and knows how to work around any problems that come up during the repairs. We also stock common parts on our trucks to minimize downtime during service calls and get your pump back up and running quickly.
Jet Pumps And Submersible Well Pumps
In addition to that, our staff has prior experience running jet pumps as well as submersible well pumps. Any issues that may be occurring with your system can be inspected, diagnosed, and fixed by our team.
Our technicians are well-versed in all different kinds of water pumps, and they will evaluate each one to ensure that it has been installed correctly and is functioning as it should be.
You can depend on Austin Drilling & Well Repair Inc. in the York, South Carolina area for all your well pump or drilling services needs.
Get in touch with us as quickly as you can so that we can get the job started! We are thrilled to have the opportunity to continue acting as your go-to business for many years to come.
Why Do You Need to Call a Professional Drilling and Well Repair Contractor?
Calling a well and pump repair contractor is essential for several reasons. Here's why you should reach out to a professional in this field
Expertise and Specialization
Well and pump repair contractors have the necessary expertise and specialization in handling well systems and pumps. They are trained professionals who understand the intricacies of well construction, pump mechanics, and troubleshooting.
Diagnosing Problems
Well and pump systems can face various problems, such as low water pressure, unusual noises, frequent cycling, or complete pump failure. These issues can be caused by multiple factors, including mechanical failures, electrical problems, clogs, or well water quality issues.
Proper Equipment and Tools
Repairing well systems and pumps often require specialized equipment and tools that professional contractors possess. These tools enable them to access the well, remove and reinstall pumps, inspect electrical components, and perform other necessary tasks with precision. By having the right equipment, contractors can complete repairs effectively and efficiently.
Safety Considerations
Well and pump systems involve electrical components, heavy machinery, and potentially hazardous situations. Attempting to repair or troubleshoot these systems without proper knowledge and safety precautions can lead to accidents or further damage. Well and pump repair contractors are trained to work safely in these environments.
Saved Time and Money
Professional contractors can save you time and money in the long run. They have the expertise to quickly identify and address problems, minimizing the downtime of your well and pump system. Additionally, their familiarity with different drill, well, and pump models allows them to troubleshoot and repair issues efficiently.
Long-Term Solutions
When you call a well and pump repair contractor, you can expect long-term solutions. They don't just fix immediate problems; they also identify potential issues that could arise.
Warranty and Guarantee
Reputable well and pump repair contractors often provide warranties or guarantees for their work. This means that if an issue reoccurs within a specified period after the repair, they will address it without additional charges. This gives you peace of mind, knowing that you can rely on their expertise and trust in the quality of their drill or well repairs.
Contacting a well and pump repair contractor in York SC, is crucial because they possess the expertise, specialized tools, and safety knowledge to diagnose and repair well and pump systems effectively. Our well pump repair services save you time and money while providing long-term solutions and ensuring the reliability of your water supply
Get a Free Estimate
We offer free quote estimates for all our services, so you can be sure that you're getting the best value for your money. We are aware of how essential it is to have a dependable water supply, and we will collaborate with you to check that your well and pump are operating correctly and are up to the required level of quality.
Our team prides itself in ensuring the quality of their work, so you can be certain that any task we undertake will be done perfectly from start to finish.
Give us a call now to obtain a free quote on our well repair services in York, South Carolina!