Water Well Repair West Columbia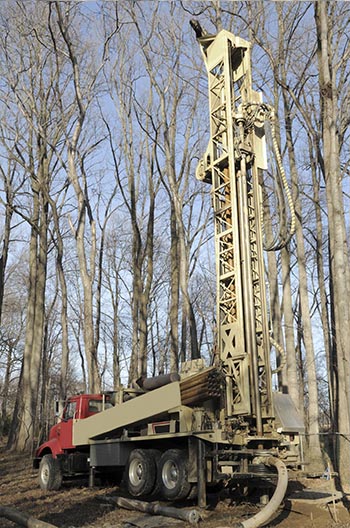 For over 60 years, we've been the trusted experts in West Columbia for all your residential and commercial well drilling and repair needs. With our experienced team of professionals and state-of-the-art equipment, you can be sure that we have the expertise to get the job done right.
At Austin Drilling & Well Repair Inc., we understand that having clean water is essential for your home or business, so that's why we provide the highest quality services with the most competitive prices in town.
When it comes to wells, having a professional handle the installation and maintenance is essential to ensure long-term reliability. Our experts have years of experience in the field, and can provide you with the best services available.
From well drilling and installation to repair and maintenance, they do it all! They use only the highest quality materials and equipment for all their projects, so you can trust that your well will be in good condition.
Quality Workmanship
We take pride in our work and strive to provide the highest quality drilling and well repair services in the West Columbia area. From start to finish, we ensure that every project is completed with precision and attention to detail.
Serving Your Community
We have been serving the West Columbia area for more than 60 years, building strong relationships with our valued customers. We are committed to providing exceptional service that exceeds your expectations.
Expertise You Can Trust
Our team of skilled professionals is dedicated to staying up-to-date with the latest techniques and technologies in drilling and well repair. You can trust us to handle your project efficiently and effectively.
Customer Satisfaction Guaranteed
Your satisfaction is our priority. We strive to deliver exceptional customer service from your initial inquiry through project completion. Count on us for reliable, prompt, and affordable services.
Services We Offer in West Columbia, South Carolina
At Austin Drilling & Well Repair, we offer top-tier expertise when it comes to well drilling, installation and repair services in West Columbia. We have been providing professional well services for decades and our team is highly experienced. Our clients can rely on us for all their needs related to wells so they can have peace of mind that all the work will be done correctly and on time.
Our team of certified technicians will make sure the job is done right the first time. We are dedicated to providing excellent service and solutions for any well-related problems our customers may have.
Our services include:
Water Filtration Systems

Well Pump Replacement

Well Abandonment

Irrigation Pumps

Water Treatment
Get the Help of Experts for Well Drilling, Installation, & Repair in West Columbia!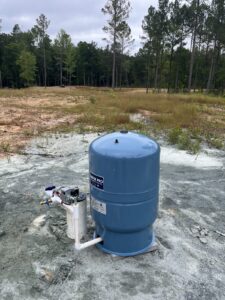 With our team of knowledgeable technicians on board, you can rest assured that we'll get the job done right. From start to finish, Austin Drilling & Well Repair is committed to providing you with exceptional service. Plus, they offer competitive rates and a convenient location near downtown West Columbia. So don't wait – get the help of experts for your well drilling, installation, and repair needs today!
And with our team of experienced technicians, you can be sure that your project will be handled safely and professionally. Don't hesitate to reach out to them today to get started on making sure your well is in tiptop condition.
Call us today!