Water Well Repair Service Saluda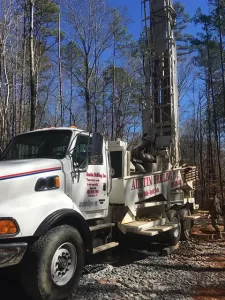 Austin Drilling & Well Repair Inc is your go-to for any water well repair in Saluda county. Our technicians are knowledgeable and experienced in every aspect of water well maintenance, from well drilling to pump installation service.
Whether you're dealing with leaking pipes, low pressure, or hard water issues, our team has the expertise to get your system up and running quickly. We have access to the most advanced well drilling equipment on the market and can provide an efficient contractor solution that meets all of your needs.
Not only that, but we also offer a range of preventive maintenance services and solutions designed to keep your system functioning at its best year after year.
We understand how important it is to maintain a reliable source of fresh drinking water; our commitment to customer satisfaction is second-to-none.
About Saluda, South Carolina
Saluda is a town located in Saluda County, South Carolina, United States. It is the county seat of Saluda County and has a population of approximately 3,500 people. Saluda is situated in the central part of the state, about 45 miles west of Columbia, the capital city of South Carolina.
Saluda is known for its small-town charm, friendly community, and scenic surroundings. The town has a rich history dating back to the early 19th century and is home to several historic sites and landmarks. Downtown Saluda has quaint shops, restaurants, and local businesses.
The area around Saluda offers opportunities for outdoor activities and natural beauty. Lake Murray, a large reservoir popular for boating, fishing, and water sports, is located nearby. There are also parks and recreational areas where visitors can enjoy hiking, picnicking, and camping.
Trusted Well Drilling and Water Pump Company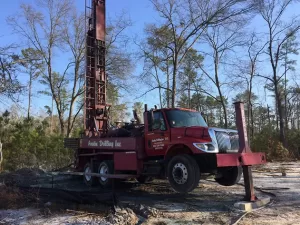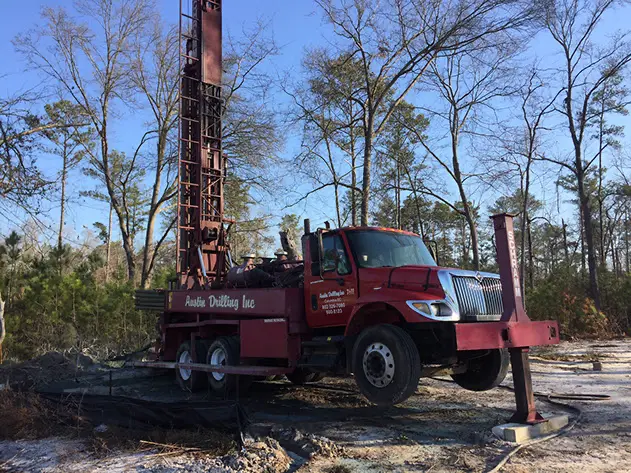 We are your go-to for all of your well pump service installation and repair needs in the Saluda area. Our experienced technicians have worked with all makes and models of home water pumps, from shallow well systems to deep borehole pumps and other features.
Pump repair involves the process of identifying and resolving issues with pumps to restore their functionality and efficiency. Pump repair services are typically provided by trained technicians or specialized companies that have expertise in diagnosing and repairing various types of pumps
We know that these water pumps are essential for delivering clean drinking water safely to homes, so we prioritize efficiency and accuracy when performing our services. If you're dealing with pump issues like a clogged impeller, low water pressure, or a broken motor, our team can diagnose the problem quickly and provide an effective service and solution.
Our contractor also offer preventative maintenance service solutions to ensure your system remains efficient over time; this includes checking filters and inspecting valves on a regular basis.
We understand the importance of reliable water supply, so we take every job seriously. Our commitment to customer satisfaction is our top priority. Contact us today for all your well pump or well drilling service needs in Saluda county!
Well Pump Replacement
Homeowners in Saluda County may trust Austin Drilling & Well Repair Inc. for the most professional and reliable well pump replacement service available.
No matter if you want to install a whole new system from scratch or improve an existing one, our staff is here to assist you. We are well-versed in and experienced with the operation of all varieties of domestic water pumps or well drilling features, including those for shallow wells and deep boreholes.
When we replace your well pump, we will only use high-quality components and materials, so you can be assured that it will serve you for many years to come. Because of their high level of expertise and extensive training in the most cutting-edge installation techniques now in use, our professionals are able to complete the task in a timely manner while maintaining a high level of quality.
Get in touch with us right now to find out more about our 100% satisfaction guarantee, which applies to all of the well drilling and repair service or work that we do.
When to Call
Well Repair Saluda SC
Malfunctioning or Failure: If your water pump is not functioning properly or has completely stopped working, it's time to contact a pump repair service. We can diagnose the problem and provide the necessary service repairs to get your pump back in working order. The longer you wait, the higher the price that you have to pay in the long run.
Noisy Operation: Unusual noises coming from your pump can indicate underlying issues. Grinding, rattling, or squeaking sounds may be signs of worn-out components or misalignment. It's best to have a professional inspect and repair the pump to prevent further damage.
Leaks or Drips: If you notice leaks or drips around the pump or its associated piping, it's essential to address the problem promptly. Leaks can lead to water damage, reduced pump efficiency, and increased energy consumption. Our well

drilling contractor and

pump repair service can identify the source of the leak and fix it appropriately.
Decreased Performance: If you observe a significant drop in the performance of your pump, such as reduced water flow or lower pressure, it may indicate a problem. Issues like worn-out impellers, clogged filters, or motor inefficiencies and other features can affect the pump's performance.

With our contractor or

pump repair professionals can troubleshoot and resolve these issues.
Regular Maintenance: It's generally recommended to schedule regular maintenance for your pump systems to prevent unexpected breakdowns. Pump

drilling contractor or

repair services can conduct routine inspections, clean the components, lubricate moving parts, and perform necessary adjustments or repairs.
Call Us Today To Get Started!
If you're looking for reliable water well repair services or contractor in Saluda, look no further than Austin Drilling & Well Repair Inc. From preventive maintenance to pump installation and replacement, choosing the best pump and features, our team has the expertise to get the job done at the right price.

We understand how important it is to have access to clean drinking water; that's why we work hard to ensure your system remains efficient and reliable over time. We're here to help you with all of your water well service repair needs!

Get started on restoring your reliable source of fresh water today. We proudly serve Saluda County and are committed to providing top-notch customer service with every job. Get in touch with us now and experience the best well pump installation, repair, and replacement services in Saluda, SC at a reasonable price!

Contact us now for a free quote or price for our services!