Well Repair Pomaria, SC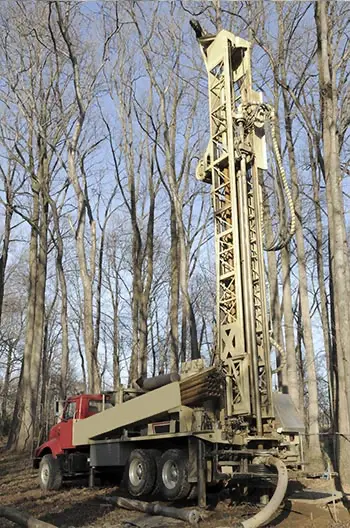 In Pomaria, South Carolina, Austin Drilling & Well Repair Inc. is the most trusted name in water well services, we can offfer comprehensive answers to all of your questions and concerns regarding residential, commercial, and agricultural water wells. We are experts in a wide variety of services, including the installation of systems, the repair of pumps, drilling and other equipment, as well as pressure tanks.
Our skilled specialists are available around the clock, seven days a week, to providing superior assistance to clients and excellent craftsmanship. In order to finish each task in the quickest and most effective manner possible, we make use of the most recent technological advancements and cutting-edge pieces of well pump machinery.
Our team has the experience necessary to complete your project successfully the very first time, regardless of how large or complicated it may be. Every time, whether we're performing basic maintenance or more involved installation work, our goal is to provide outstanding customer satisfaction to our clients.
Because we are aware that having access to clean water is necessary for living a normal life, we make it a priority to finish any repairs as fast and efficiently as possible. Pipes that leak, lines that are clogged, and pumps that don't work properly are just some of the issues that our skilled professional service
technicians can assist you with.
Well Water vs. City Water
When it comes to water well repairs, it is important to understand the differences between city water and well water. City water typically contains a variety of minerals as well as added chemicals, while well water is much purer and has fewer pollutants. This means that if you live in an area that relies on wells for its drinking supply, it is necessary to ensure they are properly maintained and repaired when needed.
Without regular maintenance or repair, your well could become contaminated with bacteria or other contaminants which can cause serious health issues. That's why Austin Drilling & Well Repair Inc offers comprehensive services for all types of wells in Pomaria, South Carolina. We have the latest well pump tools available so that we can get the job done quickly and correctly.
Well Pump Repair Pomaria Professional Services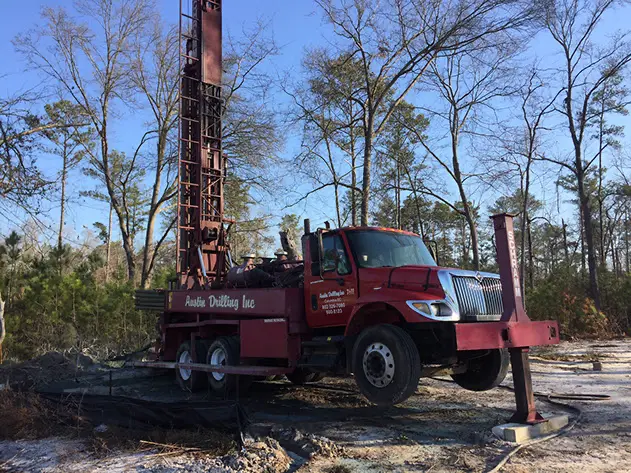 At Austin Drilling & Well Repair Inc, we specialize in well pump repair, which is necessary when your water pressure starts to decrease. This means that the pump needs to be replaced or repaired as soon as possible so that you can get back to normal operation. Our technicians are experts in this field and can diagnose any problems quickly and effectively, ensuring that your system is running smoothly again in no time.
We also offer comprehensive services for maintenance and installation of other components like pressure tanks, pipes, valves, and more. With our knowledge and experience in the water well drilling industry, you can trust us to offer you with a job done right the first time.
With our well pump repair services, you can ensure that customer satisfaction, affordable price is guaranteed. Our satisfied customers is the reason why we are one of the leading pump repair, well drilling and installation contractor.
Contact us today for all your water well needs in Pomaria, South Carolina. We look forward to hearing from you!
Why You Need Pump Repair Services
When it comes to your home or business, pumps and well drilling can be a lifesaver. Without them, water wouldn't circulate your property as easily, and you would be hard-pressed to get enough of the right kind of pressure for certain tasks. That is why pump repair services are so important. Here are some reasons why these services should be one of your top priorities.
A Professional Touch: When sorting out any plumbing or water-related issue, there is simply no substitute for a professional touch. Pump repair services have the knowledge and experience necessary to identify the root cause of your problem quickly and efficiently and have access to the right tools and resources to carry out the necessary repair.
Cost-Effective Solutions: Pump repair services can be extremely cost-effective when sorting out your issues, as they will be able to identify and fix any problems with minimal disruption or downtime in your operations. This means you get a quality fix for your problem without spending too much money in the process.
Avoid Unnecessary Damage: If you leave your

well pump

problems unchecked, they can lead to additional and more serious issues, leading to further expense and disruption. By calling on a professional

well drilling

repair service, you can help to avoid any unnecessary damage, ensuring that your pumps run as smoothly as possible for longer.
Expert Advice: Not only can pump repair services help you to fix any issues, our responsive team can also provide advice on how best to maintain your equipment going forward. By understanding the types of problems you may encounter and learning about potential solutions in advance, you can extend the life of your pumps and avoid expensive repairs in the future.
By enlisting the help of a professional well pump and well drilling repair service, you can ensure that any issues with your pumps are quickly identified and addressed. This saves you time and money and reduces the chance that these problems will re-occur in the future. Taking advantage of the services offered by a pump repair service is one of the best ways to ensure that your pumps remain in good working order for as long as possible.
Call Us Today!
If you are in the Pomaria, South Carolina region and are in need of services relating to the repair of water wells, there is no company more qualified to assist you than Austin Drilling & Well Repair Inc. Our specialists are available 24/7 to give customers support whenever you need it. Feel free to reach out at any time of the day or night, on any day of the week.
If you have any questions or would like to make an appointment, feel free to get in touch with us at any time of the day, and we would be happy to assist you.