Water Well Repair Blair, SC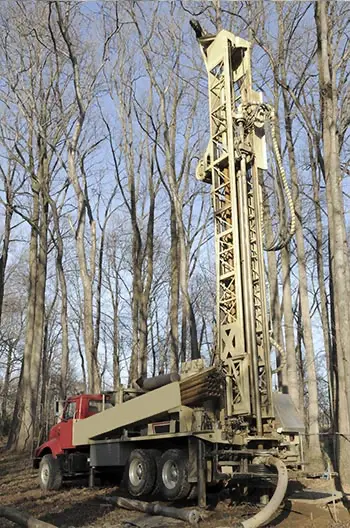 Within the greater Blair, South Carolina area, Austin Drilling & Well Repair Inc. is the most trusted name when it comes to skilled and dependable water well repair services.
Since we began serving the greater Blair area years ago, our skilled and knowledgeable crew of professionals has been offering homeowners and business owners in the region first-rate maintenance and repair services.
We guarantee that the best and most reliable components and materials will be used for any work we conduct on your well. Quality is our utmost priority when it comes to maintenance of your well. This ensures that the repair is done correctly the very first time, saving you both time and money in the long term.
No matter how big or small the problem is, we are here to assist you! We also provide routine maintenance services to ensure that your well continues to operate efficiently throughout the year.
We are aware of how crucial it is for you to have access to water that is consistent, which is why we take great satisfaction in our prompt response times and excellent results and proven solutions.
Our extremely professional technicians and installers are highly trained and qualified professionals who have years of expertise servicing wells of varying lengths, widths, and depths. Drilling deep wells, diagnosing and fixing faults with pump systems and water storage tanks, and addressing other component-related concerns are among our areas of expertise.
Water Well Pump Installation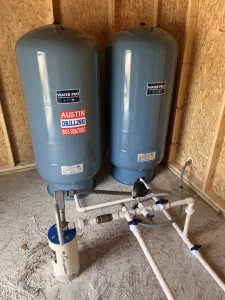 Both residential and commercial buildings can take advantage of our installation services for water well pumps, which are dependable and effective. All varieties of pumps, including but not limited to shallow well pumps, jet pumps, centrifugal pumps, and submersible pumps can be installed, maintained, and repaired by our company.
Our trained professionals offer thorough water well maintenance services to ensure that your system continues to operate at its highest level of efficiency throughout the whole year.
Anything from checking pressure gauges to examining water tanks and foundation repair is within the scope of our services. Maintaining your vehicle on a regular basis will help you avoid incurring expensive repairs in the future; therefore, don't put off calling us until it's too late — do it now!
At Austin Drilling & Well Repair Inc., we are dedicated to delivering excellent service and first-rate outcomes to each and every one of our clients. Because we are aware of how critical it is to have access to a steady supply of water, we place a high priority on ensuring that the outcomes of our work are of the highest possible standard.
Get in touch with our service tech as soon as possible if you have any questions regarding the water well repair services we offer in Blair, South Carolina and other surrounding areas in West Columbia, SC or if you would like to make an appointment.
We are excited to be of service to you!
Well Drilling Blair, SC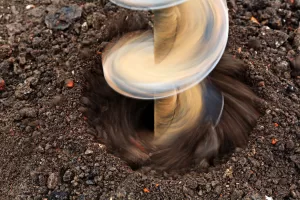 If you are in the market for a reliable and experienced well drilling service in Blair, South Carolina, Austin Drilling & Well Repair Inc. is here to offer you just that. We specialize in installing new wells or repairing existing ones. Over the years, we have earned a solid reputation as one of the most dependable companies providing superior quality services throughout the greater Blair area.
Our crew consists of highly trained and certified technicians with years of experience in the field who will be able to provide you with whatever type of service your well requires. Whether it's a deep borehole drilling project or complex pump repairs, you can count on us to get things done efficiently and effectively in your Blair home.
We offer complete solutions from start to finish and use only premium-quality components and materials to ensure the longevity of your well. Our competitive prices and quick response times are just some of the features that make us stand out from other providers in the area.
We also offer maintenance services for existing wells. If you've noticed changes in the quality or quantity of your well's water supply, don't hesitate to contact us . Our experienced technicians are well-equipped to identify the root cause of any issues you may be experiencing and provide the necessary repairs. With regular maintenance, we can help ensure that your well continues to provide you with a safe and reliable water supply – year after year!
Other Services We Offer in Blair, SC
Submersible Pump Installation

Are you in need of a reliable and efficient submersible pump installation service? Look no further! At Austin Drilling, we specialize in providing top-notch installation services for submersible pumps. Our team of experienced professionals is here to ensure that your water system runs smoothly and efficiently.

Rock & Sand Wells

We offer top-notch drilling services for all your residential and commercial needs. Whether you need a well for irrigation, geothermal heating, or even a water supply, we've got you covered.

Water Treatment Solutions

Experience the difference in your daily life with our advanced water treatment solutions. Enjoy crystal clear drinking water, healthier showers, and longer-lasting appliances free from the damaging effects of hard water.

Don't miss out on the opportunity to transform your water quality. Take the first step towards a healthier lifestyle by choosing our top-notch water treatment solutions today!

Sprinkler & Irrigation Solutions

Looking for a hassle-free way to keep your plants healthy?

Say goodbye to the never-ending chore of watering your plants manually. Our Sprinkler & Irrigation Solutions are here to make your life easier. With our smart, efficient systems, you can effortlessly water your garden or lawn and ensure that every plant gets the right amount of hydration.

Upgrade your gardening game today! Get our Sprinkler & Irrigation Solutions and experience the convenience and beauty of a well-watered garden.

Septic System Installation

Tired of dealing with a faulty septic system? Our team of experts specializes in seamless septic system installations that are designed to last. Say goodbye to messy backups and constant repairs!
At Austin Drilling, we believe in doing whatever it takes to provide a safe, reliable water supply for our customers. From taking the time to assess your property and understand your individual needs to provide ongoing support after the job is done – we strive to make sure that you have the best possible experience when you work with us. We take pride in going above and beyond what's expected of us, so you can rest assured that your water supply is in safe hands. When you're ready to move forward with a secure and reliable water source, look no further than Hometown Well Drilling!
Why Choose Us?
With years of experience in the industry, our team of skilled technicians is well-equipped to handle all your submersible pump installation requirements. Whether it's for residential, commercial, or industrial purposes, we've got you covered.
Efficiency and Quality
When it comes to pump installations, we understand the importance of efficiency and quality. Our experts will ensure that your submersible pump is installed properly to maximize its performance and longevity. We use only the most reliable equipment and techniques to guarantee customer satisfaction.
Affordable Solutions
We believe that getting a high-quality submersible pump installation service shouldn't break the bank. That's why we offer competitive pricing options that are tailored to fit your budget. You can trust us to provide cost-effective solutions without compromising on the quality of our work.
Customer Satisfaction
Your satisfaction is our priority. We strive to deliver exceptional service that exceeds your expectations. Our friendly and knowledgeable staff will guide you through the entire installation process, answering any questions you may have along the way.
Contact Us Today!
If you're in need of a reliable submersible pump installation service in Austin, look no further than Austin Drilling. Give us a call or visit our website for more information on how we can assist you.
Don't delay – let us handle all your submersible pump installation needs today!
Exceptional Customer Service
At Austin Drilling & Well Repair Inc., we pride ourselves on delivering exceptional customer service. From start to finish, our friendly and knowledgeable team is here to answer any questions you may have and provide ongoing support. Your satisfaction is our priority.
At Austin Drilling & Well Repair Inc., we always prioritize customer satisfaction, which is why we strive to provide a seamless service experience for each one of our clients.
No Obligation Estimate–Upfront Pricing on Services
Whether you need well drilling or foundation drilling, our straightforward pricing ensures that you know exactly what you're getting into. No more unexpected costs, just peace of mind.
Contact us today for your free estimate, and let us take care of your drilling needs without any hidden surprises!