Water Well Repair Aiken, SC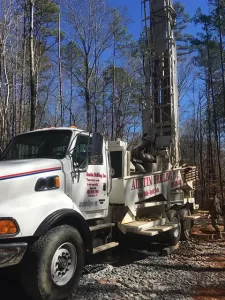 Our experienced and professional technicians are fully trained to diagnose any water well issues you may have, including pump problems, corrosion, collapsed casings, broken pipes, or clogged screens. We use the latest technology to ensure that your well is running efficiently and properly.
No matter what type of problem you're having with your water well like low water pressure, we can provide an effective solution. We offer comprehensive services such as repairs and maintenance for both residential and commercial customers. From routine well inspections to major repairs, our team of skilled technicians can handle all of your needs quickly and efficiently.
Well Pump Repair
Repairs to the well pump are an essential component of routine water well maintenance. We offer comprehensive services for the repair and installation of pumps so that you can rest assured that your pump is operating correctly and effectively. Our professionals have years of experience diagnosing issues with a wide variety of pumps, including submersible pump, jet, centrifugal, as well as other types.
In addition, we provide services to prevent corrosion to both business and residential clients. The pipes in your well could suffer damage from corrosion, which could result in leaks or a decrease in performance. Our professionals in corrosion management utilize the most recent technological advancements in order to inspect and repair any corrosion problems that you may be experiencing.
Austin Drilling & Well Repair Inc. is the company to call if you need high-quality repairs done on your water well or pressure tank in the Aiken, South Carolina area. Get in touch with us as soon as possible to obtain additional information regarding our services or to arrange a consultation appointment. Our skilled service professionals are standing by and ready to assist you in getting your well operating normally and effectively once more.
Well Water Treatment
Austin Drilling & Well Repair Inc. is also proud to provide top-notch well water treatment services for both residential and commercial customers in Aiken, SC. Our team of experienced technicians utilizes the highest quality materials and equipment available when it comes to treating your well water. We'll make sure that your water meets all safety standards before it's used again, and can get it back up to pristine condition in no time at all.
From installing new filtration systems to treating contaminated water, the experts at Austin Drilling & Well Repair Inc have you covered. Get in contact with us today to learn more about our well water treatment services or schedule an appointment for a consultation. We look forward to helping you improve the quality of your water!
Well Drilling Services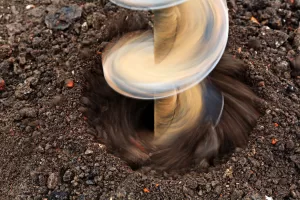 Our experienced team of professionals is dedicated to providing the highest quality of workmanship to ensure your project is completed on time and within budget.
We specialize in a variety of services, including new well installation, maintenance, and repair of existing wells, water testing and filtration, and more. No matter what type of service you need, we have the experience and expertise to get it done right the first time. We understand that every project is unique and requires its own specialized approach; our team works hard to tailor each job to fit your specific needs.
Need Help with Well Repair? Call Us Today!
Austin Drilling & Well Repair Inc also provides superior maintenance services for all types of water wells. Our technicians have experience in performing routine inspections, cleaning, and repair work that will help you to keep your well running properly and efficiently.
We understand that proper maintenance is essential if you want to keep your well functioning optimally, and our team is dedicated to providing the highest quality services possible.
Whether you need repairs or maintenance for an existing water well or require a new installation altogether, contact Austin Drilling & Well Repair Inc in Aiken, SC today! Our service professionals would be more than happy to provide you with additional information or to arrange an appointment for a consultation.
Don't wait any longer – call us now for all your water well needs!