Water Well Repair Kinards, SC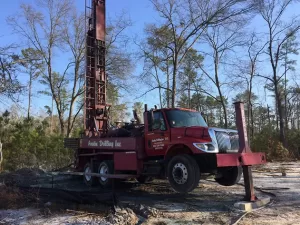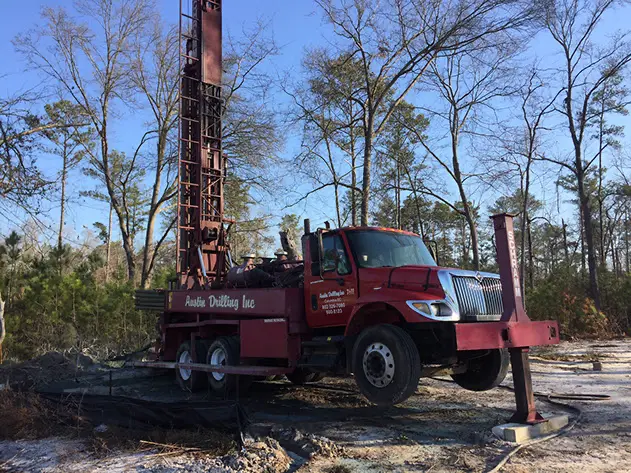 If you're looking for professional water well repair services in Kinards, South Carolina, then your search ends here. Our team of experienced and highly qualified technicians are committed to providing the highest quality of service and workmanship available.
We understand that when it comes to water wells, they need to be taken care of quickly and efficiently. That's why our knowledgeable staff is always on hand to assess your needs, provide reliable solutions, and get the job done right the first time.
We specialize in a variety of repairs including well pump installation and replacements, pipe repairs, leak detection, tank installation, water treatment equipment, and more. We can also provide maintenance services such as pressure testing systems to ensure that everything is functioning properly in your system.
With years of experience under our belt, our team is confident that they can solve any of your water well repair needs.
Well Pressure Switch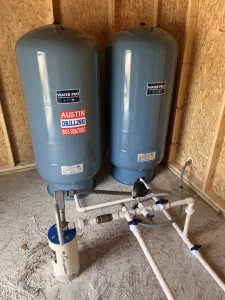 We also specialize in well pressure switch repair. Pressure switches are vital components to water wells, and can be a major source of problems when they go awry. Fortunately, our experienced technicians are highly proficient in the installation and maintenance of such switches.
We understand how important it is that your system works the way it should. That's why we make sure to use only the highest quality parts available, so you can have peace of mind knowing that your system will last for years to come.
Along with repairs, maintenance, and well drilling services, we provide comprehensive inspections and analysis of your entire well system. This helps us identify any potential issues before they become more costly repairs down the line. Our technicians also provide helpful advice on how to best maintain your system, so you can get the most out of it.
When it comes to water well repair in Kinards, South Carolina, look no further than our team at Austin Drilling & Well Repair Inc. We are committed to providing superior quality services and workmanship at an affordable price.
Contact us today for more information about how we can help you with all your water well needs!
Well Inspection Company
Our staff at Austin Drilling & Well Repair Inc. is here to assist you if you are looking for a company that performs well inspections in the Kinards area of South Carolina. You can have peace of mind knowing that your water well system is operating correctly and safely thanks to the knowledgeable and experienced professionals that we employ here, who appreciate the significance of delivering inspections that are both comprehensive and trustworthy.
When we inspect wells, one of the things that we do is look for potential problems with the pump, the tank, the pipes, the pressure switch, and any other relevant components. In order to check the current state of your system and ensure that everything is functioning as it should, we make use of cutting-edge technology.
Following the completion of a comprehensive inspection of all components, we will produce a full report that details any necessary repairs or maintenance needs that may be required to ensure the highest possible levels of both efficiency and performance.
Well Water Service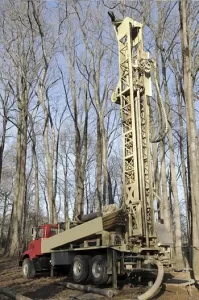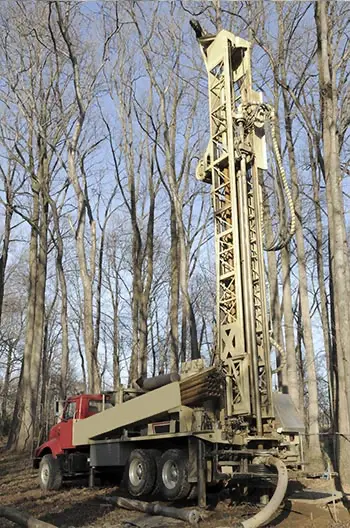 We, at Austin Drilling & Well Repair Inc. are pleased to announce that we are able to provide services related to well water in Kinards, South Carolina. Our highly trained and knowledgeable personnel are here to offer you the very best services that are now available to ensure that your well is operating at its full potential while also retaining its safety and dependability.
We are experts in a wide range of services, including the installation of tanks and pipes, the identification and repair of leaks, the replacement of pumps, and various other maintenance requirements.
To ensure your system operates optimally, we are going to employ the most advanced diagnostic tools and technologies available. This will let us identify and address any irregularities in each system component.
When we have this information, our staff will be able to provide you with recommendations regarding any repairs or preventative maintenance that may be required in order to coax the maximum levels of productivity and effectiveness from your system.
We are aware of how critical it is for your system's wells to operate effectively, and as a result, we are dedicated to delivering services and work that are of the highest possible quality at a cost that is reasonable to you.
Get in touch with us as soon as possible for additional details on how we can assist you with all of your well water servicing requirements.